Batwoman: Season 1
DVD Wholesale Quick Overview:
Batwoman is an American superhero television series developed by Caroline Dries. It is based on the DC Comics character Batwoman and shares continuity with the other television series in the Arrowverse. The series premiered on The CW on October 6, 2019, and is primarily filmed in Vancouver, British Columbia, Canada, with location filming in Chicago, Illinois. In the first season, Batwoman follows Kate Kane overcoming her demons and past to become Gotham City's new symbol of hope as the vigilante Batwoman.
Kate Kane (Ruby Rose) never planned to be Gotham's new vigilante. Three years after Batman mysteriously disappeared, Gotham is a city in despair. Without the Caped Crusader, the Gotham City Police Department was overrun and outgunned by criminal gangs. Enter Jacob Kane (Dougray Scott) and his military-grade Crows Private Security who now protect the city. Years before, he sent his daughter, Kate, away from Gotham for her safety. But now, she's back, and she's done asking for permission. In order to help her family and her city, she'll have to become the one thing her father loathes – a dark knight vigilante. Armed with a passion for social justice and a flair for speaking her mind, Kate soars through the shadowed streets of Gotham as Batwoman. But don't call her a hero yet. In a city desperate for a savior, she must first overcome her own demons before embracing the call to be Gotham's symbol of hope.
DVD Wholesale Main Features:
Director : Marcos Siega
Actors : Ruby Rose, Rachel Karsten, Rachel Skarsten, Meagan Tandy, Nicole Kang
Producers : Greg Berlanti, Caroline Dries, Geoff Johns, Sarah Schechter, David Nutter
Writers : Caroline Dries
Media Format : NTSC
Studio : WarnerBrothers
Number of discs : 5
MPAA rating : s_medNotRated NR (Not Rated)
Run time : 14 hours and 40 minutes
Release date : August 18, 2020
ASIN : B087SM43MB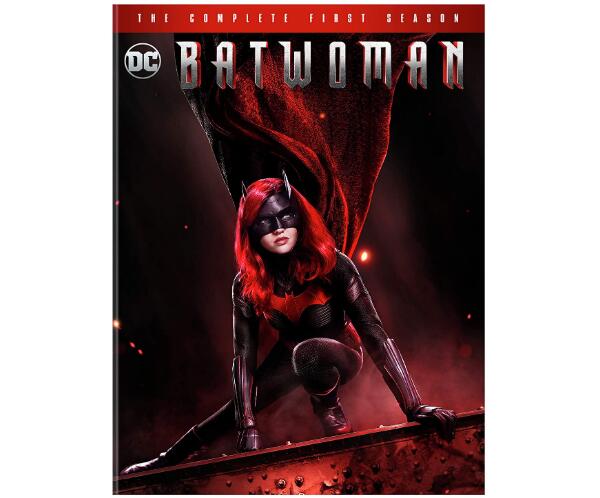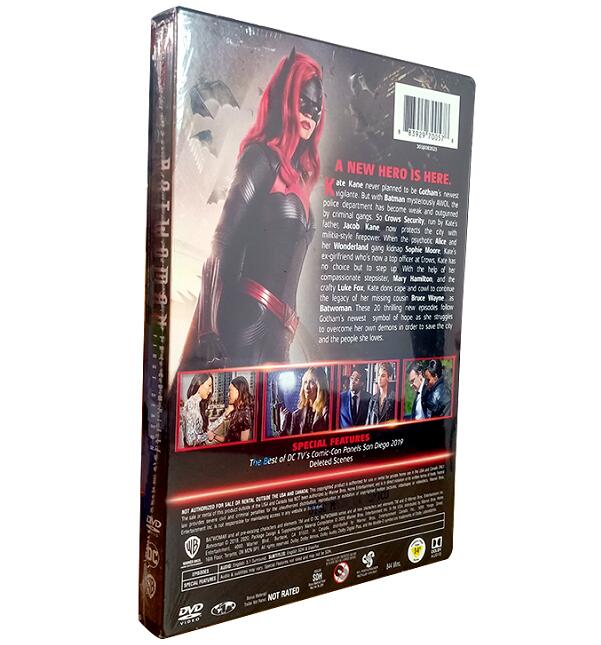 Inquire Now