Cartoon Network: Adventure Time – The Complete Series
Path:
Cartoon Network: Adventure Time – The Complete Series
DVD Wholesale Quick Overview:
Every single episode of Adventure Time in one amazing collection? This is bazonkers! Grab your friends and enjoy all of Finn and Jake's algebraic adventures. Finn facing off against Candy Kingdom zobmies? It's in here! James Baxter the horse? You better believe he's in here! The fun will never end! The Adventure Time Complete Series Deluxe set includes all 238 episodes from the Emmy-Award winning series. The collectible packaging features an immersive 25-page storybook, including a centerpiece pop-up with custom illustrations showcasing all the beloved characters. The box set also includes a bonus disc with hours of content, including over an hour of exclusive documentaries.
The series drew inspiration from a variety of sources, including the fantasy role-playing game Dungeons & Dragons and video games. It was produced using hand-drawn animation; action and dialogue for episodes are decided by storyboarding artists based on rough outlines. Because each episode took roughly eight to nine months to complete, multiple episodes were worked on concurrently. The cast members recorded their lines in group recordings, and the series regularly employed guest actors for minor and recurring characters. Each episode runs for about eleven minutes; pairs of episodes are often telecast to fill half-hour program slots. Cartoon Network announced on September 29, 2016, that the series would conclude in 2018, after the airing of its tenth season. The series finale aired on September 3, 2018. On October 23, 2019, four specials, collectively called Adventure Time: Distant Lands, were announced, which will air exclusively on HBO Max starting with two in 2020.
DVD Wholesale Main Features:
Actors: Various
Directors: Various
Format: NTSC
Language: English
Region: Region 1
Number of discs: 22
Studio: WarnerBrothers
DVD Release Date: April 30, 2019
Run Time: 3268 minutes
ASIN: B07NHPYQ1R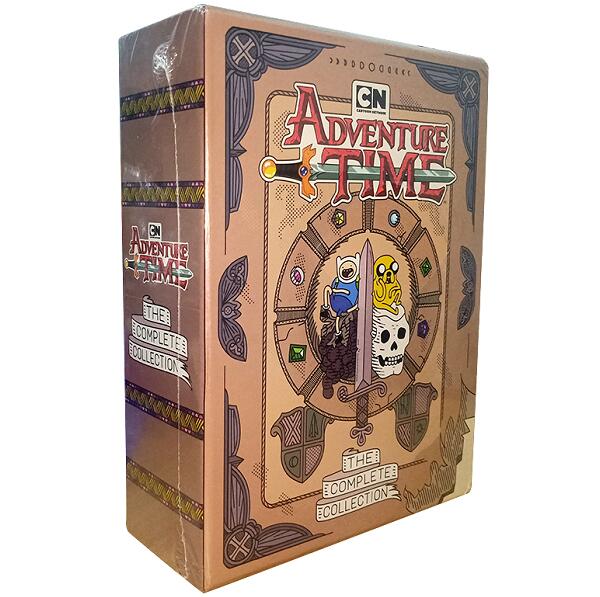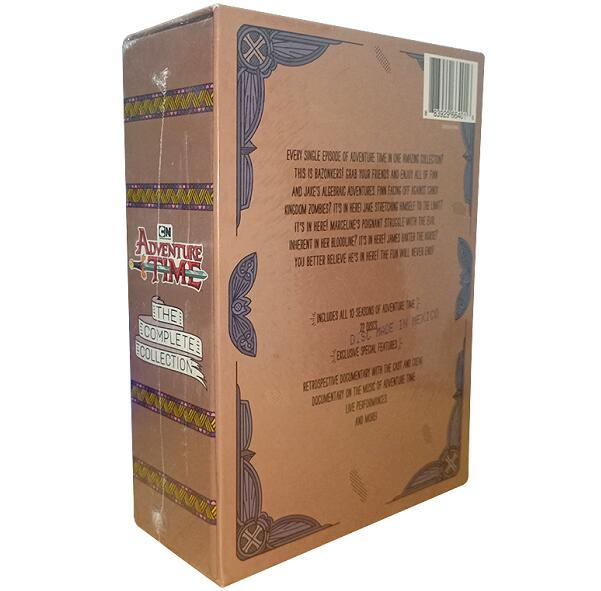 Inquire Now