Chicago Fire: Season 7
Path:
Chicago Fire: Season 7
DVD Wholesale Quick Overview:
"Chicago Fire" burns brighter than ever as the scorching drama reignites for a seventh season. The hit series from Emmy Award-winning executive producer Dick Wolf continues to follow the firefighters, rescue squad and paramedics of Chicago Firehouse 51 as they put their lives on the line to save lives and protect their great city. Captain Matthew Casey (Jesse Spencer) resumes command of the truck company while Lt. Kelly Severide (Taylor Kinney) heads the rescue squad. This season, major changes are in store for Firehouse 51 with the departure of a beloved member of the crew and the addition of a replacement who struggles to acclimate to life within the tightknit firehouse family. The drama quickly heats up when one firefighter's life hangs in the balance after being injured in a fire.
DVD Wholesale Main Features:
Format: NTSC
Region: Region 1
Studio: Universal Pictures Home Entertainment
Number of disc: 5
ASIN: B07Q47ZL1W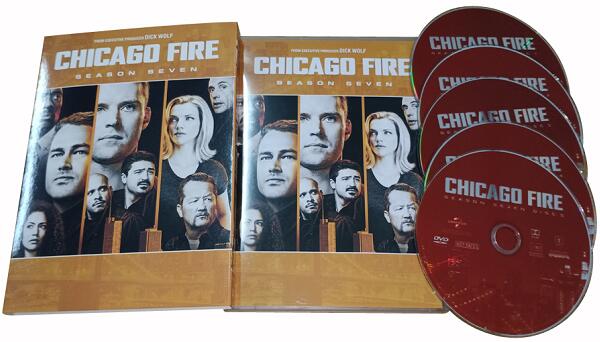 Inquire Now