DC Comics 24 Film Movie Collection
Path:
DC Comics 24 Film Movie Collection
DVD Wholesale Quick Overview:
DC Comics is one of the largest and oldest American comic book publishers. It produces material featuring numerous well-known superhero characters, including Superman, Batman, Wonder Woman, Green Lantern, The Flash, Aquaman, and Green Arrow. Most of this material takes place in a shared fictional universe, which also features teams such as the Justice League, the Suicide Squad, and the Teen Titans. The company has also published non-DC Universe-related material, including V for Vendetta, and many titles under their alternative imprint Vertigo Comics.
Film adaptations based on DC Comics properties have included serials, live action and animated films, direct-to-video releases, television films and documentary films.
DVD Wholesale Main Features:
Number of disc: 12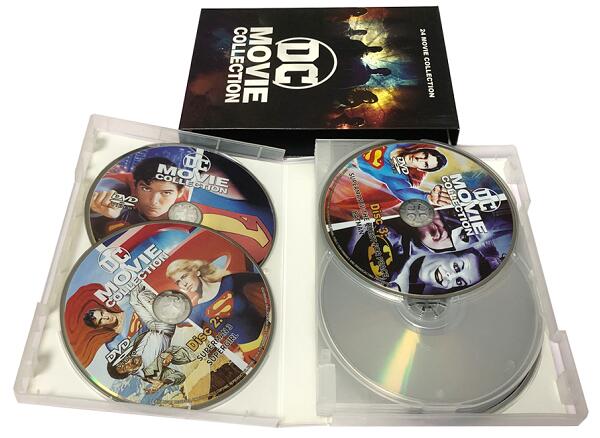 Inquire Now