Madam Secretary: The Complete Series
Path:
Madam Secretary: The Complete Series
DVD Wholesale Quick Overview:
THE COMPLETE SIX-YEAR TERM. Defusing a terrorist threat. Preparing to host a foreign diplomat. Sending her kid off to college. Dr. Elizabeth McCord (Téa Leoni) has got life handled in all arenas. While she's busy with the daily management of the nation, McCord's husband, CIA Agent Henry (Tim Daly) helps her keep the peace on the homefront. Over time, McCord's commitment to country only deepens as she decides to run for president. In the full six seasons of Madam Secretary, there is no crisis too big and no issue too small.
DVD Wholesale Main Features:
Actors: Tim Daly, Keith Carradine, Zeljko Ivanek, Sara Ramirez
Format: Subtitled, NTSC
Number of discs: 33
Rated: NR – Not Rated
Studio: Paramount
DVD Release Date: April 7, 2020
ASIN: B083N4KV4X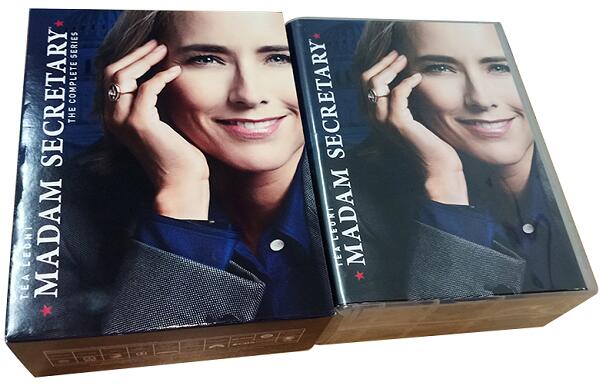 Inquire Now