Supernatural: Season 14
Path:
Supernatural: Season 14
DVD Wholesale Quick Overview:
The fourteenth season of Supernatural, an American dark fantasy television series created by Eric Kripke, premiered on October 11, 2018, on The CW, and concluded on April 25, 2019. The season consists of 20 episodes and aired on Thursdays at 8:00 pm (ET). This is the third season with Andrew Dabb and Robert Singer as showrunners.
The thrilling journey of the Winchester brothers continues as SUPERNATURAL enters its historic fourteenth season. Sam (Jared Padalecki) and Dean (Jensen Ackles) have matched wits with monsters, demons, Heaven and Hell. But in the show's thirteenth season, the Winchesters were thrown into a terrifying alternative universe – an apocalyptic world where they were never born, all while training Jack (Alexander Calvert), the son of Lucifer, and rescuing their mother. And they won! But, with the apparent demise of Lucifer, Sam and Dean have a new problem on their hands… as the Archangel Michael has escaped the other universe…in Dean's vessel! With Michael in control of Dean, Sam, Castiel (Misha Collins) and Jack are working to get Dean back and stop Michael before his Apocalpse-World agenda gains strength.
DVD Wholesale Main Features:
Actors: Jared Padalecki, Jensen Ackles, Mark Pellegrino, Alexander Calvert, Misha Collins
Producers: Robert Singer, Andrew Dabb, Phil Sgriccia, Brad Buckner, Eugenie Ross-Leming
Format: NTSC, Subtitled
Language: English (Dolby Digital 5.1)
Subtitles: Portuguese, Korean, Spanish, French, Thai
Subtitles for the Hearing Impaired: English
Region: Region 1
Number of discs: 5
Rated: NR – Not Rated
Studio: WarnerBrothers
DVD Release Date: September 10, 2019
ASIN: B07LD4P46K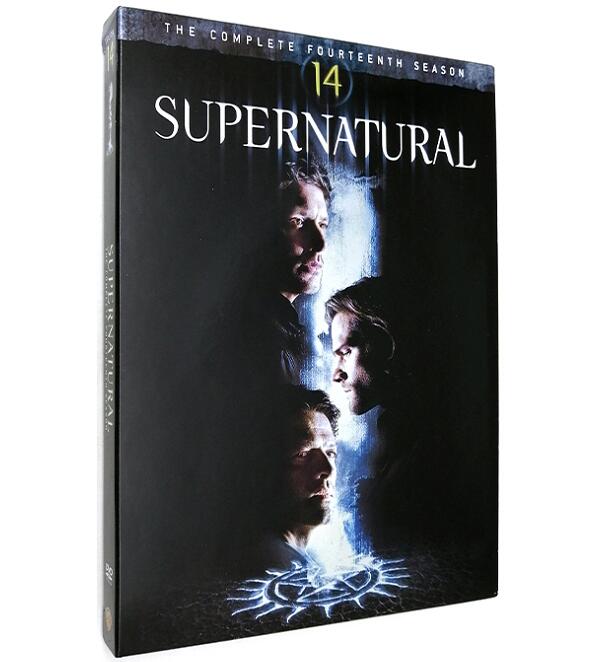 Inquire Now