The Blacklist: Season 08
Path:
The Blacklist: Season 08
DVD Wholesale Quick Overview:
Following the startling revelation that Raymond "Red" Reddington (James Spader) isn't who he says he is, Elizabeth Keen (Megan Boone) is torn between the relationship she's developed with the man claiming to be her father and her desire to get to the bottom of years of secrets and lies. Meanwhile, Red leads Liz and the FBI to the most strange and dangerous criminals yet, growing his empire and eliminating rivals in the process. All throughout, Liz and Red engage in an uneasy cat-and-mouse game in which lines will be crossed and the truth will be revealed.
With his back against the wall, Raymond Reddington (James Spader) faces his most formidable enemy yet: Elizabeth Keen (Megan Boone). Aligned with her mother, infamous Russian spy Katarina Rostova, Liz must decide how far she is willing to go to find out why Reddington has entered her life and what his endgame really is. The fallout between Reddington and Keen will have devastating consequences for all that lie in their wake, including the Task Force they helped to create.
DVD Wholesale Main Features:
Actors ‏ : ‎ James Spader, Megan Boone, Diego Klattenhoff, Amir Arison, Hisham Tawfiq
Media Format ‏ : ‎ Subtitled, NTSC
Subtitles: ‏ : ‎ English, Portuguese, French
Producers ‏ : ‎ Zee Hatley
Studio ‏ : ‎ Sony Pictures Home Entertainment
Number of discs ‏ : ‎ 5
Run time ‏ : ‎ 15 hours and 44 minutes
Release date ‏ : ‎ September 21, 2021
ASIN ‏ : ‎ B092GRSBWL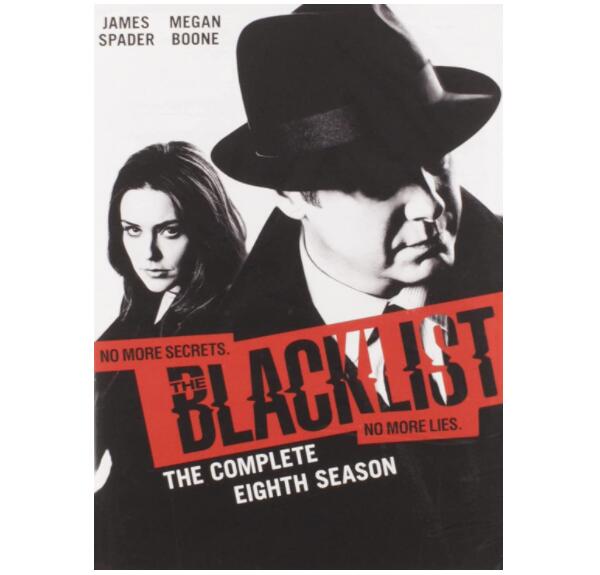 Inquire Now