Yellowstone: Season 4
Path:
Yellowstone: Season 4
DVD Wholesale Quick Overview:
Who shot John Dutton (Academy Award winner Kevin Costner)? That's the burning question that left fans reeling in the explosive season 3 finale. Following the brutal attacks on Kayce, Beth, and John Dutton, and with their fates unknown, Rip and the other wranglers wield their own brand of justice to take revenge and defend the Dutton legacy. This season digs deeper than ever into the rich Yellowstone history with flashbacks featuring Tim McGraw and Faith Hill (stars of the Yellowstone prequel 1883). Includes all 10 hour-long episodes of the Emmy-nominated series, plus behind-the-scenes featurettes, an extended making-of piece, and never-before-seen interviews with cast and crew.
DVD Wholesale Main Features:
Actors ‏ : ‎ Kevin Costner, Luke Grimes, Kelly Reilly
Media Format ‏ : ‎ DVD, NTSC
Dubbed: ‏ : ‎ English
Studio ‏ : ‎ PARAMOUNT
ASIN ‏ : ‎ B09L3QZN2W
Number of discs ‏ : ‎ 5
Release date ‏ : ‎ March 8, 2022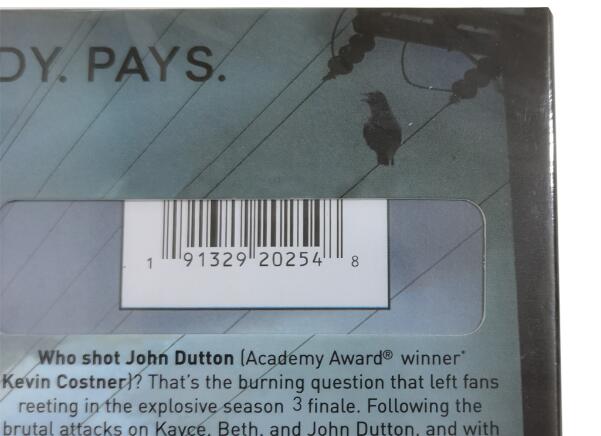 Inquire Now