How to Train Your Dragon: The Hidden World
Path:
How to Train Your Dragon: The Hidden World
DVD Wholesale Quick Overview:
It's never been a more challenging time to be a dragon. Hiccup's one desire is to build a dragon sanctuary of sorts-a peaceful place where they can go to just exist in happiness. But this is much more difficult than it may seem at the outset. Then, once you add in Night Fury's mysterious absence due to a mate who has appeared out of thin air, it seems like everyone is being tested.
From DreamWorks Animation comes a surprising tale about growing up, finding the courage to face the unknown… and how nothing can ever train you to let go. What began as an unlikely friendship between an adolescent Viking and a fearsome Night Fury dragon has become an epic trilogy spanning their lives. When the sudden appearance of a female Light Fury coincides with the darkest threat their village has ever faced, Hiccup and Toothless must journey to a hidden world thought only to exist in myth. In this last chapter, Hiccup and Toothless will finally discover their true destinies, and dragon and rider will fight together to protect everything they've grown to treasure.
DVD Wholesale Main Features:
Actors: Jay Baruchel, America Ferrera, Cate Blanchett, Gerard Butler, Jonah Hill
Directors: Dean DeBlois
Writers: Dean DeBlois
Producers: Bradford Lewis, Bonnie Arnold
Format: NTSC, Subtitled
Language: English (Dolby Digital 2.0 Stereo), English (Dolby Digital 5.1), French Canadian (Dolby Digital 5.1), Spanish (Dolby Digital 5.1)
Subtitles: French Canadian, Spanish
Subtitles for the Hearing Impaired: English
Region: Region 1
Aspect Ratio: 2.35:1
Number of discs: 1
Rated: PG – Parental Guidance Suggested
Studio: Universal Pictures Home Entertainment
DVD Release Date: May 21, 2019
Run Time: 105 minutes
ASIN: B07NN3R1BS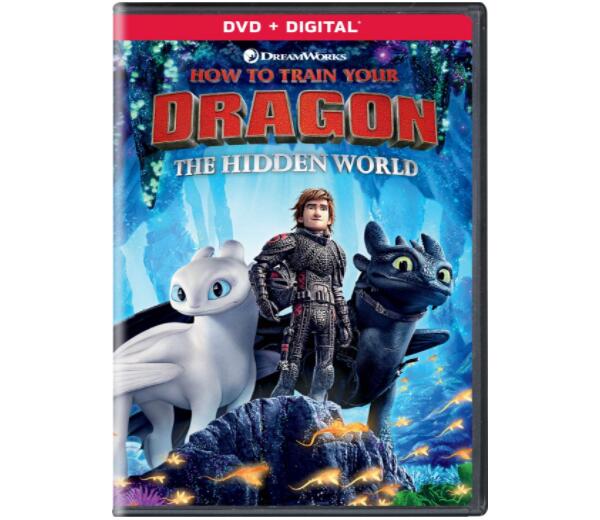 Inquire Now