Mutant X: The Complete Series
Path:
Mutant X: The Complete Series
DVD Wholesale Quick Overview:
Mutant X is a science fiction television series that debuted in first-run syndication on October 6, 2001. The show was created by Avi Arad, and it centers on Mutant X, a team of "New Mutants" who possess extraordinary powers as a result of genetic engineering. The members of Mutant X were used as test subjects in a series of covert government experiments. The mission of Mutant X is to seek out and protect their fellow New Mutants. The series was filmed in Toronto, Ontario, Canada.
The series was abruptly cancelled in 2004 after the dismantling of Fireworks Entertainment, one of the show's production companies, ending the show with an unresolved cliffhanger.
A fugitive geneticist and four of his "creations" search for others of their kind while attempting to stay a step ahead of a morally ambiguous government agent.
DVD Wholesale Main Features:
Format: Box set, PAL
Language: English
Subtitles: None
Region: All Regions
Aspect Ratio: 1.33:1
Number of discs: 15
Studio: Delta Home Entertainment
Run Time: 2828 minutes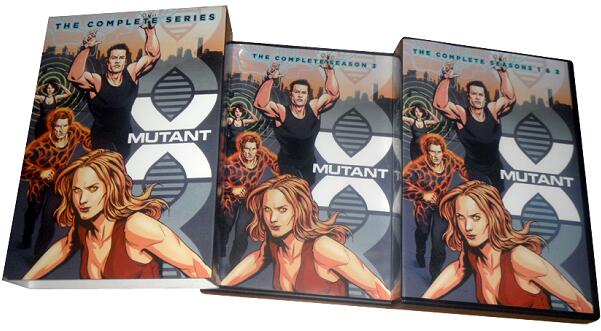 Inquire Now