The Lego Movie 2: The Second Part
Path:
The Lego Movie 2: The Second Part
DVD Wholesale Quick Overview:
It's been five years since everything was awesome and the citizens are facing a huge new threat: Lego Duplo invaders from outer space, wrecking everything faster than they can rebuild.
t the end of The Lego Movie, the Lego characters' world was invaded by Duplo figures. Now the Duplo invasion continues, as these strange alien creations smash their way through Bricksburg, making it impossible for the citizens to rebuild. It's up to Emmet and his friends to figure out what the things from Planet Duplo want, and how to stop them. Can they find common ground, or does it have to be all-out war?
DVD Wholesale Main Features:
Actors: Chris Pratt, Elizabeth Banks, Will Arnett, Tiffany Haddish, Stephanie Beatriz
Directors: Mike Mitchell
Writers: Phil Lord, Christopher Miller, Matthew Fogel
Producers: Dan Lin, Jill Wilfert, Keith Malone, Phil Lord, Matthew Ashton
Format: NTSC
Region: Region 1
Number of discs: 2
Rated: NR – Not Rated
Studio: WarnerBrothers
DVD Release Date: May 7, 2019
ASIN: B07MS59V7S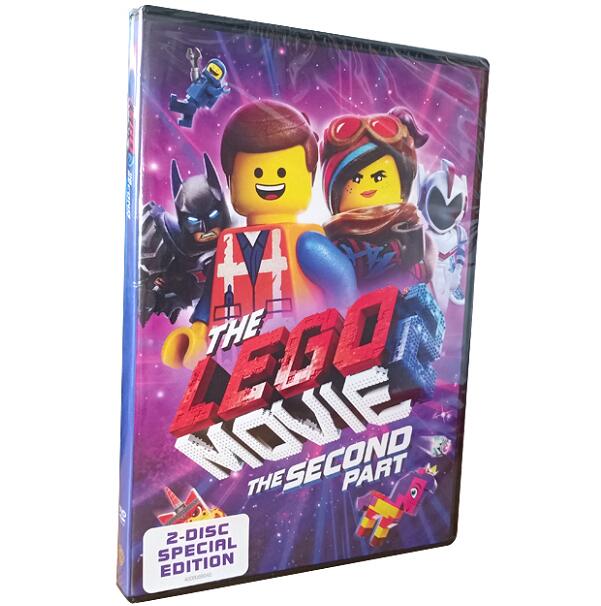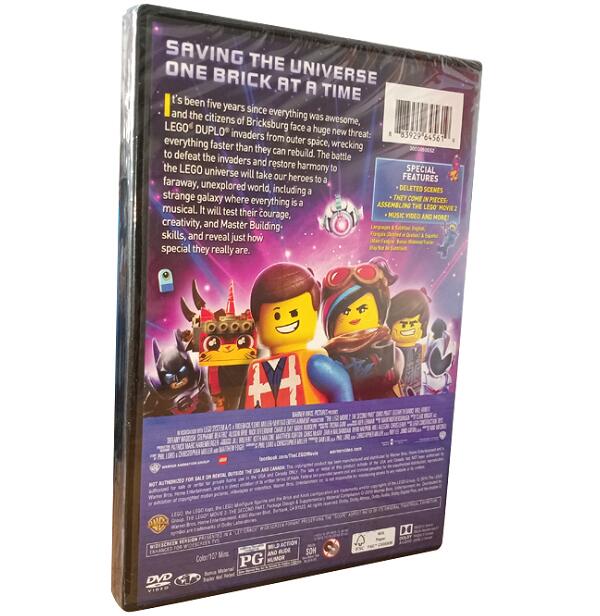 Inquire Now