Ralph Breaks The Internet
Path:
Ralph Breaks The Internet
DVD Wholesale Quick Overview:
Ralph Breaks the Internet is a 2018 American 3D computer-animated comedy film produced by Walt Disney Animation Studios and distributed by Walt Disney Pictures. It is the sequel to the 2012 film Wreck-It Ralph, making it Disney's 57th feature-length animated film. The film was directed by Rich Moore and Phil Johnston (who wrote the screenplay with Pamela Ribon and his directorial debut) and executive-produced by John Lasseter, Chris Williams, and Jennifer Lee. It features voice work by John C. Reilly, Sarah Silverman, Jack McBrayer, Jane Lynch, and Ed O'Neill (reprising their roles from the first film), with Alan Tudyk returning to voice a new character and new additions to the cast that include Gal Gadot, Taraji P. Henson, and Alfred Molina.
DVD Wholesale Main Features:
Actors: John C. Reilly, Sarah Silverman, Gal Gadot, Taraji P. Henson, Jack McBrayer
Directors: Rich Moore Phil Johnston
Format: NTSC, Subtitled
Language: English (Dolby Digital 2.0), English (Dolby Digital 5.1), French (Dolby Digital 5.1), Spanish (Dolby Digital 5.1)
Subtitles: Spanish, French, English
Dubbed: French, Spanish
Region: Region 1
Aspect Ratio: 2.39:1
Number of discs: 1
Rated: PG – Parental Guidance Suggested
Studio: WALT DISNEY ANIMATION
DVD Release Date: February 26, 2019
Run Time: 112 minutes
ASIN: 6317621721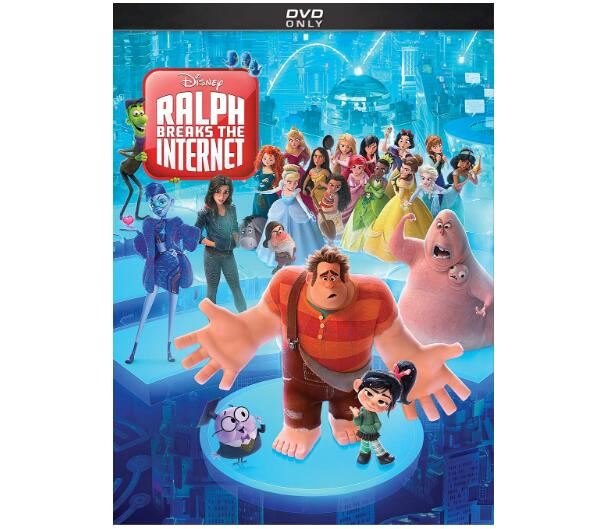 Inquire Now