The Beatles (The White Album)
DVD Wholesale Quick Overview:
For 50 years, `The White Album' has invited its listeners to venture forth and explore the breadth and ambition of its music, delighting and inspiring each new generation in turn. The Beatles have now released a suite of lavishly presented `White Album' packages, including an expanded 3CD package. The album's 30 tracks are newly mixed by producer Giles Martin and mix engineer Sam Okell and features the new stereo album mix on 2CDs, adding a third CD of the `Esher Demos'.
DVD Wholesale Main Features:
Audio CD (November 9, 2018)
50TH ANNIVERSARY DELUXE EDITION edition
Number of Discs: 3
Label: Capitol
ASIN: B07HFZ95Z9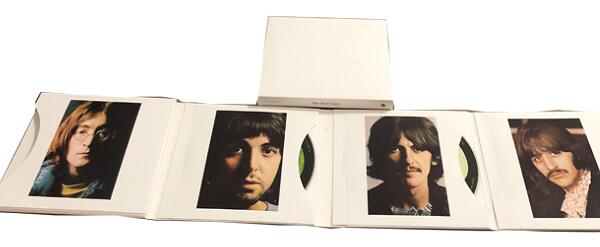 Inquire Now