Wholesale KN 95 Face Masks, Safety Mask
Path:
Wholesale KN 95 Face Masks, Safety Mask
Wholesale KN 95 Face Masks, Safety Mask!!!
Comply with Chinese GB2626-2006 standard (which equal to Standards of NIOSH Approved N95). Level 5 layer protection. With 2 layer non-woven meltdown filter cloth inside. Protects you from at least 95% of non-oily spread particles, allergens, pollen, pet hair and dander, molds and mold spores, leaves, grass clippings, smoke, mites,PM2.5, germs, bacteria and viruses effectively.
3D and light weight design, initial pressure drop makes you breathe easier.The surface layer is needle-punched non-woven fabric, non-toxic, odorless, non-allergic, non-irritating, and has good ventilation performance
With high elastic adjustable ear loop.You can freely adjust the length of the dust mask straps however you desire.One size fit most people,it suitable for adult,men and women.
Using Standard: Can be used 2 times normally. However, in the case of dense crowds or severe environmental pollution, it is best to use it only once. It depends on the personal use situation and environment, but when it is found that breathing is difficult or uncomfortable, the mask is stained with foreign objects, the user feels that the breathing resistance is increased, and the mask is damaged, it needs to be replaced immediately.
Pls contact to: sales@dvdii.com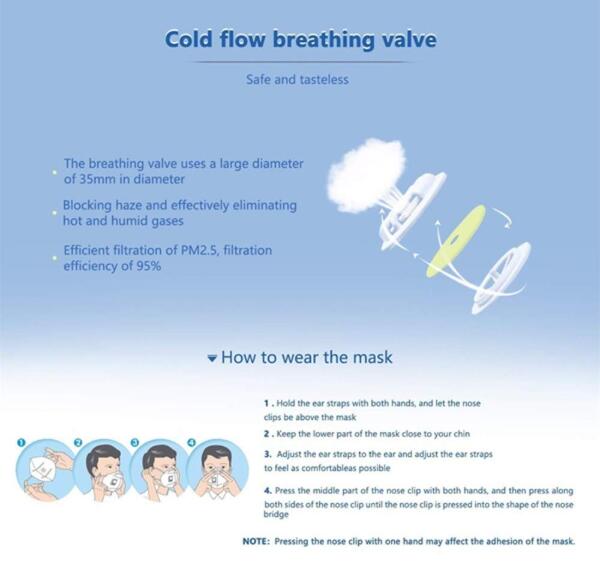 Also have Disposable Surgical Mask Wholesale!
Inquire Now