Disposable Surgical Mask – Wholesale
Path:
Disposable Surgical Mask – Wholesale
Wholesale Disposable Surgical Mask!!!
Our Disposable Surgical Mask is made of high-quality cotton and melt-blown non-woven fabric, the three-layer filtration system effectively block out over 95% large-particle droplets, splashes, sprays, or splatter that may contain germs (viruses and bacteria), protecting your respiration system safely.
Applying to all-season and any outdoor activities. Specially needed when travelling through congested airports, bus terminals, malls, parks , busy city streets.
Skin-friendly cotton texture medical face masks makes you feel breathable and comfortable while wearing. It won't create any fatigue or stress to your skin even for a long time
Elastic earloop design means that our mask could fit any face shape, which also helps you take on or off it quickly and easily, suitable for adults and children
This disposable surgical mask apply to Chinese Standards 《YY/T 0969-2013 Disposable Surgical Mask》,which equal to Standards of American Society of Testing and Materials (ASTM)
Specification: 50 pcs per box
Pls contact to: sales@dvdii.com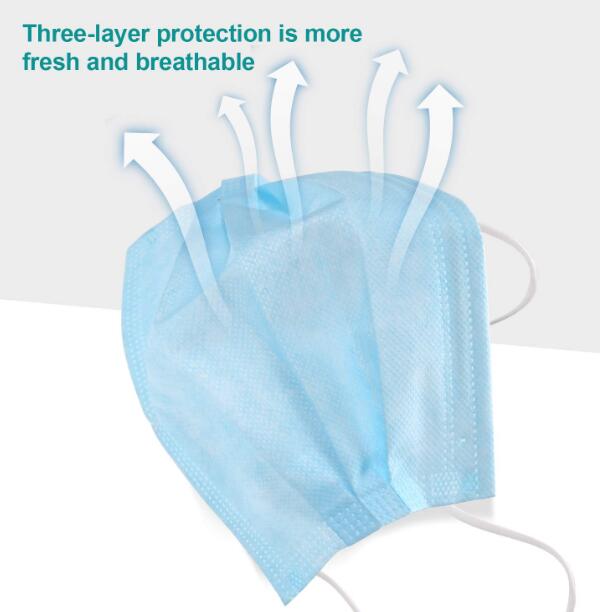 Also have KN 95 Face Masks, Safety Mask Wholesale!
Inquire Now