Impractical Jokers: The Movie
Path:
Impractical Jokers: The Movie
DVD Wholesale Quick Overview:
mpractical Jokers: The Movie is a 2020 American reality comedy film directed by Chris Henchy, based on the truTV television series Impractical Jokers. The film stars Brian Quinn, James Murray, Sal Vulcano, and Joe Gatto, also known as The Tenderloins. It was theatrically released on February 21, 2020.
The story of a humiliating high school mishap from 1992 that sends the Impractical Jokers on the road competing in hidden-camera challenges for the chance to turn back the clock and redeem three of the four Jokers.
DVD Wholesale Main Features:
Actors: James "Murr" Murray, Brian "Q" Quinn, Joe Gatto, Sal Vulcano
Directors: Chris Henchy
Producers: Jack Rovner, James "Murr" Murray, Mike Farah, Brian "Q" Quinn, Joe Farrell
Format: NTSC
Region: Region 1
Number of discs: 1
Rated: PG-13 , Parents Strongly Cautioned
Studio: WarnerBrothers
DVD Release Date: June 16, 2020
Digital Copy Expiration Date: June 20, 2021 (Click here for more information)
Run Time: 93 minutes
ASIN: B0875ZKVM5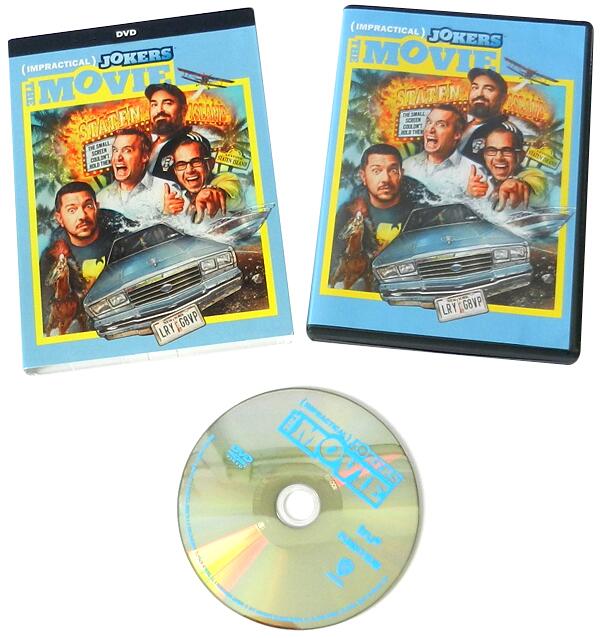 Inquire Now